Upper Elementary 1 Teachers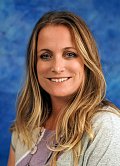 Mrs. Gina Purvey - Directress
I graduated from the University of Western Ontario in 1993 with a B.A. in Sociology. While at U.W.O., I decided to become an educator so that I could inspire children to learn and foster a love of knowledge. I was introduced to the Montessori method and philosophy while at university, and I was hooked. Upon graduation, I attended the Toronto Montessori Institute where I received both the Primary and Elementary Diplomas, qualifying me to teach students from ages three to twelve.

During my 16+ years of teaching, at both the Casa and Elementary Levels, I have had many different teaching experiences and opportunities. In addition to classroom teaching, Music, French and Art instruction was also given. I directed a drama club for six years as well as develop a summer camp program of three years. Individual learning styles and approaches were created and implemented for students with ADHD, Asperger Syndrome, Autism Spectrum and Giftedness.

I am a versatile, dedicated and student-focused educational professional that guides students and fosters a love of learning in an inspiring, secure and motivating learning environment.

When I'm not teaching, I love spending time with my husband, my daughter and our crazy lab, Brandi. Since 1995, I have been a Percussionist with the Oakville Wind Orchestra, rehearsing and performing to large audiences on a regular basis. I also enjoy Zumba, gardening and camping with the family.

I am excited to be a part of the Northstar team and look forward to the coming year!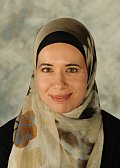 Mrs. Mona Elkhadem - Directress
In 2000, I graduated from the University of Toronto with a degree in History and Political Science. In the following year, I attended the American University in Cairo taking courses in Middle Eastern and go into work with children. I began working with children during high school as a tutor within the public school system and continued to do so throughout University. I was introduced to the Montessori philosophy in 2005 and I fell in love with what it advocated. That same year I enrolled in the Toronto Montessori Institute's Elementary program. During my time at TMI, I realized that Montessori is truly the most effective way to aid children in their growth both academically and socially. In my spare time, the remaining time I have left after I spend time with my husband and three children, I write non-fiction books. During the past two years, I have completed writing a book (I am in the processes of trying to get it published). I am looking forward to my time at Northstar and I wish the best to those who aspire to be the best.