Toddler Teachers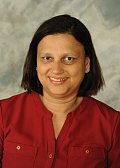 Mrs. Sandra Figueiredo - Directress
I completed my Bachelor of Science degree with a major in Zoology and Chemistry from the University of Bombay. I acquired my Montessori training at London Montessori Centre, U.K. and graduated in Early Childhood Education from St Joseph's College, Halifax. I joined the Northstar Montessori Private School in September 2006. I have two daughters. My eldest daughter is an Optometrist and my younger daughter is in high school. Teaching has been my profession for over 25 years and I have enjoyed every moment of it as I love imparting education and nurturing young minds. It gives me a sense of purpose and brings me fulfillment when I see the children's development while they acquire new skills at their own pace. I am happy to be at Northstar because it is well reputed for its high standards of excellence. The Northstar team is diverse and supportive and I find the atmosphere fun and stimulating.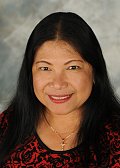 Mrs. Ligaya Velasco - Directress
I obtained my Infant and Toddler Montessori Diploma from Toronto Montessori Institute affiliated with Montessori Accreditation Council for Teacher Education. I graduated from Sheridan College of Ontario and I am a Registered Early Childhood Educator. I am a member in good standing from the College of Early Childhood Educators that regulates and promotes Ethics and Professionalism. I am also a proud mother of three grown adults and grandmother to a curious boy.

It is an honour and privilege to belong to a school that offers quality Montessori education from toddlers to elementary. I have been with Northstar Montessori since September 2005. Being a Toddler teacher is a unique opportunity to make a positive impact on a young child's life. It allows me to prepare the classroom environment that will support their natural curiosity and desire for independent learning and exploration according to each individual child. It gives me the feeling of satisfaction and sense of success being involved in all aspect of their development and growth. Through my experience I can help prepare the child for life and encourage them to reach their full potential. Each child I care for is an accomplishment and each day is a rewarding experience as I learn from each of them. It is a great privilege to guide and help the student succeed in life by upholding the genuine Montessori Method of teaching. I believe in the values and virtues that we promote in our school. I am grateful and inspired by the wonderful support of the school administration, staff and families of Northstar students thus helping me overcome the everyday challenges in guiding these young children.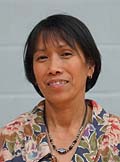 Mrs. Linet Panganiban - Assistant
I graduated from the Philippine Christian University with a degree in Early Childhood Education. I also received my Montessori Assistant's training at the Foundation for Montessori Education in Toronto which is an AMI Certification. I started teaching at Northstar Montessori Private School in September 2001. I have two children, who attended Northstar for six years. I chose teaching as I enjoy working with children and it is very rewarding. I chose Northstar Montessori Private School as it upholds a great philosophy of teaching. The staff members are very dedicated in what they do. I have learned a lot since I started and I love to share my ideas to all of the students, staff and parents.