Specialist Teachers
Music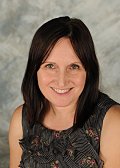 Ms. Eveli Korre
I attended Tallinn Pedagogical Seminar, Estonia (Professional Higher Education) R.C.M. (Toronto) Kodaly Certified Teacher R.C.M. (Toronto) - Orff Certified Teacher. I started working for Northstar Montessori in 2003. I do not have children of my own at this time but I am blessed with my nephews and nieces and wonderful students. I enjoy the creative process of music making. Children have a natural aptitude for the sound and movement which is found in music. The exchange of energy is powerful and meaningful. I am inspired by my mother's example as a respected music teacher in Estonia. It is a positive learning environment.
French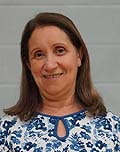 Mme. Yamina Aoumer
I've graduated from the University of Algiers' Medical faculty and completed the midwifery program. Upon arriving to Canada, I studied in College des Grands Lacs and at the same time, I worked at the Petit Chaperon Rouge child care center in Toronto. Afterwards, I started working at George-Etienne Cartier elementary school and in 2002 I moved to Mississauga. A year later, I began working in Northstar Montessori. I have five children, one of which has recently completed a Masters' degree from the University of Ottawa and another who completed a Software Engineering degree from the University of Waterloo. The rest of my children are still resuming their academic career.
I was a midwife for many years. That has enticed me to work with children and start a career in teaching. I chose to work at Northstar Montessori because of the environment and the quality of their educational approach. I have the privilege to teach French in small groups using Maria's valuable teaching methods and philosophy. Over the years, I have developed lessons according to students' learning needs and abilities, and witnessed a growing interest in students to learn French as a second language. Northstar Montessori's tools and pedagogy have enabled many of my students develop their curiosity and enhance their learning ability. I have followed my students from CASA to grade 8 and I am very proud of their achievements.
I enjoy the culture and the dynamic at Northstar Montessori and its supportive administration and staff.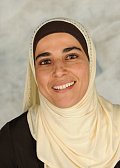 Mme. Schahrazede Aomraoui
I was born in Algeria, where I completed my Master's degree in Chemistry from the University of Algiers. I am married and have a boy who is 2 years and 8 months old.
I have always loved working with children because it is one of the noblest, most honorable and useful tasks, and such a rewarding profession. My father is a very dedicated and respected English teacher in Algeria, he even taught French in a London (England) secondary school. He is my positive role model since I was a child and I have always wanted to follow his steps to succeed in my teaching career.
Before joining Northstar Montessori School, I worked in a private school in Algeria, where I taught French for children of different age groups, and in which I was the head of the French department for many years.
When I came to Canada, I continued teaching French in two Private schools where I taught students of various levels. I am really interested in Maria's Philosophy; especially because it's an excellent method for teaching French as a second language and it also gives me the advantage to teach in small groups and this enables any teacher to get better results.
I chose to be a teacher at Northstar Montessori School because it's an incredible school where children are loved, cared for and able to get a very high level training in order to reach and achieve their goals. I am looking forward to spending a fantastic year!
Elementary Art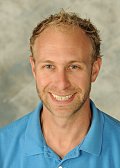 Mr. Scott Cummings
Hello, my name is Scott Cummings. I am currently in my 10th year as a teacher and my 5th here at Northstar Montessori. I am invested in the world of education as it has been my life as a child and as an adult, both as a student and educator. I currently hold a Bachelor of Fine Arts from the University of California Santa Cruz and a Masters of Education from Canisus University in Buffalo. I am also certified with the Ontario College of Teachers. Originally from California, I have called Mississauga my home for the last 7 years. I have found the area to be a great place to live and raise my son and daughter, plus Northstar has given me a fantastic environment to work and teach. Northstar, provided me the opportunity to educate children in the vast world of art, providing new experiences to some budding artist. Last year I was presented a new opportunity teaching Junior High, as well as continuing with art. With a year of Junior High Education under my belt, and the many amazing experiences the students and I have been a part of, makes this school, this community an ideal place to grow with. I look forward to continued growth and opportunities that arise while teaching the students of Northstar; helping to make this school a safe, fun and comfortable place to learn in for your child.
Casa and Elementary Physical Education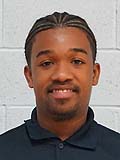 Mr. Gaelen Sydney
I received a Bachelor of Science in Kinesiology from the Graceland University, Iowa, USA on a scholarship playing basketball. I pride myself in being a multi-dimensional athlete who has achieved a multitude of accolades in a variety of sporting events.
I have been an advocate for youth development and youth programming for ten years. I have worked with the City of Mississauga Coordinating and Programing Children and Youth programs and sporting events for the past seven years.
My constant passion in youth development and success has led me to my commitment in being a role model in the community and serves as a community coach in the Mississauga area. I look forward to add to the continued growth and opportunities while teaching the students of Northstar Montessori. My main goal will be to make this school a safe, fun and comfortable place in which your child to learn and grow.
UE Physical Education and Elementary Computers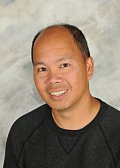 Mr. Rick Ramirez
I graduated from Ryerson University in Graphic Communications Management, comprised of Business and Advertising in the Marketing Media. I like to stay active because I enjoy all kinds of sports. I try to give 100% of my effort and I hope to inspire students to do the same no matter what skill level they are. I was also very involved in coaching team sports and participated in many extra-curricular activities (squash, badminton, karate, wrestling, basketball and volleyball).

I have been working at Northstar since 2004 starting off as the Physical Education and Art teacher. I also hold the responsibility as the Business Manager. I enjoyed the years teaching both the Casa and Elementary students and have seen how they transform right before my eyes. Their desire to learn and do their best is all I need to be satisfied.

As our school continues to grow, I find myself involved in other areas, as my desire to teach other things have expanded. I continue to teach gym in the Casa level, but I am more involved in our Junior High program teaching students Micro-Economy and Computers. My goal is to provide them the necessary skills to be fully independent when they move on to high school and later, post-secondary, able to make wise decisions and having the initiative and knowledge to tackle any project. It is my desire to broaden their minds and see what the future has to offer.
Pool Manager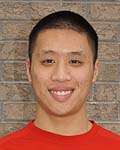 Mr. Melvyn Wong
I am very happy to join the staff of Northstar Montessori School as the Pool Manager. My background in swimming is fairly vast as I have competed at a Provincial as well as National level in Canada and Malaysia. I also swam Varsity at York University which is the highest academic sport level one can compete at in Canada. I have won countless medals at Nationals and Provincials, the highest achievement I have was swimming on a relay team at Nationals and receiving a Silver Medal (2nd place in Canada) with 3 other teammates. I was studying while swimming/training at York University which means I was a student athlete and is a firm believer of school being a priority. I have accumulated many experiences training and racing while honing my swim technique to a high level. I think it is very important for children to know how to swim, just as a lifesaving skill and if they want to progress further in swimming, I am also here to provide extra knowledge in the sport.
I have also been working with the City Of Mississauga for 8 years and some of my certifications include Bronze Medallion and Bronze Cross Instructor/Examiner, National Lifeguard Instructor/Examiner, Standard First Aid Instructor/Examiner and Standard First Aid CPR-Health Care Provider Instructor. I started off working with the City of Mississauga teaching infants, children and adults swimming lessons and slowly progress to teaching leadership and first aid courses. I was also the Aquatics and First Aid Representative at York University, which further developed my Leadership skills.
I am currently also the assistant coach for the Mississauga Masters Swim Club and have been coaching the same swim club for 4 years. I have helped the team win medals at the Masters Provincial meets and will look forward to more in the future.
I just want to say that from all my work experience working at different pools and facilities, I rarely find individuals like myself, that have both great knowledge and skill in Leadership and Swimming abilities but I am still continuing to grow. I took this position because I knew I have much to offer but I will also have the opportunity to develop further and grow as a person into a better version of myself and I am very excited to be working with everyone at Northstar Montessori!