PreCasa 1 Teachers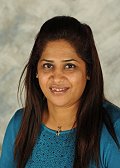 Mrs. Ivy Gama - Directress
I am a graduate from the University of Goa, India, with a Bachelor's degree in Philosophy and History. I began tutoring, when I was in High School and it was then that I realized I have a passion for teaching and pursued on with my career. I further obtained a Bachelor's Degree of Education in History and Geography. I began my teaching career and have 13 years of teaching experience at the Elementary Level. I enjoyed this experience as I was able to cater to the full development of the children.
Upon coming to Canada 2 years ago, I had the opportunity to observe children at work in a Montessori school and I was impressed on seeing them work independently at the age of two and a half. This drew me to the Montessori way of teaching. I recently completed my Montessori Training in the year 2014, at TMI, and earned the diploma to teach children from the age of two and half to six years.
I look forward to having a fruitful teaching experience in Northstar Montessori, a well reputed organization, and being able to be a role model to the children who are under my care.

Ms. Deborah Raposo - Directress
I am a graduate of the TMI Montessori program and have received my Child and Youth Worker diploma from Humber College. I have also completed first year studies in Humanities at the University of Toronto. I have gained experience in working with children of various age groups by working at a child care facility, pre-school and group homes. I greatly enjoy working with children and being part of a team. This will be my fifth year working at Northstar Montessori Private School. I am excited to be working in the Pre-Casa 1 classroom and looking forward to meeting all of the students and parents.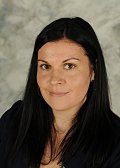 Mrs. Lauren Pitre - Assistant
I graduated from the Early Childhood Education program at Sheridan College in 2004. Since then, I have had many opportunities to gain experience in many different settings and organizations, such as providing personal support for individuals with Autism, Youth Center Supervisor for the Military Family Resource Center in Trenton, Ontario, as well as being an Assistant Supervisor at a Daycare. I chose to work in the education field as I wanted to work with children and become a positive influence in their lives. I have the opportunity to be a role model and share their successes as well as their struggles. Witnessing a child develop a new skill is very rewarding. Working at Northstar has been truly an amazing experience thus far. The families, staff and students have made me feel extremely comfortable and welcome!