PreCasa 2 Teachers

Ms. Deborah Raposo - Directress
I am a graduate of the TMI Montessori program and have received my Child and Youth Worker diploma from Humber College. I have also completed first year studies in Humanities at the University of Toronto. I have gained experience in working with children of various age groups by working at a child care facility, pre-school and group homes. I greatly enjoy working with children and being part of a team. This will be my fourth year working at Northstar Montessori Private School. I am excited to be working in the Pre-Casa 2 classroom and looking forward to meeting all of the students and parents.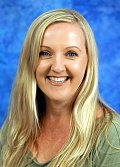 Mrs. Anita Pall - Directress
My name is Anita Pall and I am originally from Debrecen, Hungary and has lived in Canada for over 20 years. I am a certified Montessori Teacher, graduating with high honours and received my MACTE Accreditation Diploma in 2004. I have had the pleasure of teaching in various Montessori Schools prior to joining the team at Northstar. I am pleased to join Northstar Montessori Private School with over 10 years of teaching experience, with a diversified teaching approach and with a variety of learning experiences. I have attended many professional workshops and seminars which has helped me better understand and implement Montessori in my classroom. I am passionate about teaching young children and encouraging them to be motivated, independent members of their community through continuous learning. I am very excited to join the dynamic community at Northstar and work with the students and their families.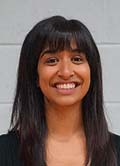 Ms. Megan-Marie Halyburton-Lobo - Assistant
I graduated from the Early Childhood Education program at George Brown College in 2014. After I graduated I decided to do the Montessori program at the AMI training school. During my school year at AMI, I felt I needed to have more experience in a Montessori setting and decided to volunteer at different Montessori schools to gain more experience. Then I was given a great opportunity to be an assistant teacher at Northstar Montessori and I jumped at the opportunity. Now I am so excited and honoured to be part of a great school. I am back for my second year of teaching and ready to start a new journey at Northstar in a new classroom, co-teachers and age group.