PreCasa 2 Teachers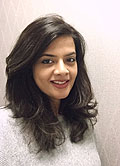 Mrs. Mehir Aziz - Directress
I graduated with a Bachelor's Degree in Art and Design from the National College of Arts in 2005. I taught O Level Art (University of Cambridge Syndicate) for a few years before moving to Toronto with my husband and daughter. My Journey toward becoming a Montessori Teacher began the day I walked through the door at Northstar Montessori School to enroll my daughter in the Casa program. Even though I was not new to the teaching profession, the Montessori method quickly drew me in. As a parent, I was able to witness the wonderful work the Teachers at Northstar put in to promote independence, and instill a lifelong love of learning in the children.
I took my Casa Training from the Toronto Montessori Institute, and then completed my year-long Practicum. After earning my Diploma, I started work at a Montessori School as a Casa Directress. I love working with children and for this reason I consider teaching to be such a rewarding profession. It is an honour to be a part of this wondrous time in their lives and to witness each child's potential unfold. I am very excited to be a part of the wonderful staff at Northstar Montessori School and look forward to an amazing year in PreCasa 2.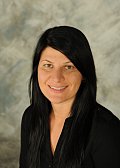 Mrs. Paula Reyes - Directress
I have been with Northstar Montessori since 2002. I started out as a volunteer and knew that I wanted to be part of this growing family. Since then I have watched many children grow and develop. After so many years in the classroom I have decided to go back to school and enrich myself. I have always loved working with children and that's one of the big reasons why I wanted to become a teacher. It is satisfying knowing that as a teacher, we help to mold the children of the future. To me, it doesn't feel like a job but more of a privilege to be around young minds. The best part of this job is that every day is full of surprises, new challenges and pure fulfillment. Seeing the faces of the students when they complete a task brings pure joy to my heart. I have been with Northstar for 5 years and every year has been filled with memories that I will never forget. The staff, the school, the students, the parents, and the environment are all a big part of why I'm at Northstar. I feel very lucky to be able to work in such a great facility, it truly feels like home.
(Currently on leave.)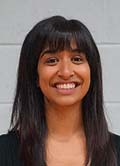 Ms. Megan-Marie Halyburton-Lobo - Assistant
I graduated from the Early Childhood Education program at George Brown College in 2014. After I graduated I decided to do the Montessori program at the AMI training school. During my school year at AMI, I felt I needed to have more experience in a Montessori setting and decided to volunteer at different Montessori schools to gain more experience. Then I was given a great opportunity to be an assistant teacher at Northstar Montessori and I jumped at the opportunity. Now I am so excited and honoured to be part of a great school. I am back for my second year of teaching and ready to start a new journey at Northstar in a new classroom, co-teachers and age group.