Office-Administration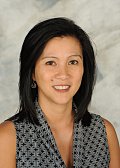 Mrs. Virginia Ramirez - Head Supervisor/Principal
I am so proud to reflect on my journey in becoming the Principal of Northstar.
I am a graduate from Sheridan College, Ryerson Polytechnic University and Toronto Montessori Institute (TMI). Earning a diploma and degree in Early Childhood, a diploma in Montessori, my education has qualified me to teach students from 18 months to 12 years of age in many different educational settings, but I have chosen the Montessori path. I have completed a Management Course from the CCMA (Canadian Council of Montessori Administrators) that helped me see the business aspect of running a Montessori program. In 1998, I became involved in CCMA to advocate for Montessori education and was elected a member of the executive board for a few years, and continue to be an active member. I also served as one of the PAC (Program Advisory Committee) members at Sheridan College for their Montessori program and was invited yearly to participate as one of the administrators in their panel discussions. I was also a field examiner for TMI and is currently an examiner for their oral examinations. I am also currently an active Consultant for Accreditation for CCMA.
My first encounter working with young children started when I was twelve years old. I was chosen to work with the kindergarten students at my school to help supervise while the teachers were engaged in testing the students individually. Fully engaged with the children, I knew at that moment that teaching was the career to pursue. Since then, I have always been involved in education, either through volunteer work, as a tutor, childcare provider or teacher. I have worked in various child care centres and for the Dufferin Peel Roman Catholic School Board as a teacher and/or a supervisor. I focused my studies in Montessori when it was introduced at Sheridan College as it reflected the same belief I had about teaching and motivating children.
My goal to own and operate a Montessori school was achieved and realized in 1996 and I have enjoyed every minute of it, even through all of the challenges, obstacles and growing pains of running a school. I am very proud to have had my three boys begin their education experience at Northstar. I was confident that they were in a caring and nurturing environment. They loved going to school, learning and interacting with the other students. Two of my older sons have now moved on to high school and my youngest son is in his last two years in the Junior High program here at Northstar.
I am continuously grateful and appreciative of how the dynamic staff upholds the vision we have had for Northstar from the beginning. We are successful because of everyone's tireless efforts and dedication to the students we care for. The close-knit staff of Northstar makes my job easier and rewarding as they share the same passion and commitment in providing the best possible Montessori education.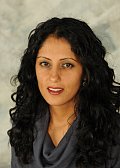 Mrs. Sherry Gosal - Casa Supervisor/Vice-Principal
After completing my Montessori training (AMI), I joined Northstar Montessori School as the Casa Directress. We started with a small group of students whose parents believed in the vision of the school and took a chance to enroll their child into a class with a newly graduated teacher and into a school that was still being built. I am forever grateful to those parents as they and their children helped me to become the educator that I am today. I have had many fulfilling years of watching students develop and become independent thinkers that explore with confidence and with a need "to know". After teaching for 6 years, I was promoted to the position of Vice Principal. I am proud to be a part of Northstar Montessori Private School as it truly promotes the development of the whole child and is interested in seeing each child succeed. As the Vice Principal, I have a deeper commitment to staff, parents, and students to see that their needs, concerns, and questions are always addressed and that we are providing a true Montessori experience. As a mother of 3, I have a deeper commitment to ensuring that there is a place where children can grow, be respected, and be safe.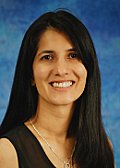 Mrs. Balvinder Delill - Elementary Supervisor
I am honoured to be a part of the Northstar Montessori team. I have worked with Northstar since 2002, first in the Upper Elementary and now in the Lower Elementary classroom. More recently, I have taken on the role as the elementary staff supervisor. I appreciate being given this opportunity to help support our exceptional school community. I enjoy watching students and teachers grow both socially and academically in the school environment.
I am a graduate of York University and have obtained my Elementary Teaching Certificate from Toronto Montessori Institute. I have two adorable children who remind me everyday the importance of having exemplary role models, both at home and school. I continuously work towards being a prime role model for both the students and staff at Northstar Montessori. I thank the Northstar families for trusting and supporting us in guiding your children in the right direction!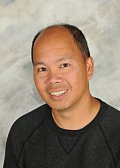 Mr. Rick Ramirez - Business Manager
I graduated from Ryerson University in Graphic Communications Management, comprised of Business and Advertising in the Marketing Media. I enjoy the great outdoors and stay active to maintain a healthy lifestyle.
I have been working at Northstar Montessori since 2004 mainly as the Business Manager but I have also taught subjects that coincide with my strengths and skills. I have taught Art early on and Physical Education for more than 10 years. Eventually, the growth of our elementary program prompted me to take on other subjects like Micro-Economy and Computers. I am very proud to have an Adolescent Montessori Teacher Certificate and look forward to assisting our vibrant Junior High Program.
I am a strong believer of the Montessori Philosophy, not just because it is scientifically based and universally known, but the fact that it correlates with my learning style. I have always dreaded learning through text books, when in reality, I learned best from keen observation and experiences. Therefore providing students a unique experience will manifest itself into more experiences and deeper learning.
My goal is to provide students the necessary skills to be fully independent when they move on to high school and later, post-secondary, able to make wise decisions and having the initiative and knowledge to tackle any project. It is my desire to broaden their minds and see what the future has to offer.
That is why I am proud that all of my three sons have had the Montessori experience. I have witnessed first-hand how this program from the early beginnings, help to solidify their understanding of concepts in many subject areas and form study habits that will aid them later on in high-school and post-secondary schooling.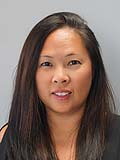 Mrs. Rose Sta. Ana - Office Administrator
I graduated from George Brown College receiving a diploma in Office Administration for the medical field. I had 12 years of experience working in a dental office as an administrator. Thereafter, I pursued a change of career and I have been working at Northstar Montessori since 2007. I really enjoy working in this environment and love working with students of all ages. I especially enjoy seeing them develop academically and socially throughout the school year. Northstar has pleasant staff members and administrators who are very helpful, supportive, and friendly. I have two children who attend Northstar, and watching them grow from the toddler age group to elementary has shown me the importance of education. I am really happy to be part of the Northstar family.