Casa 4 Teachers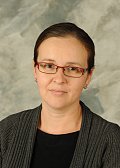 Mrs. Monika Fornal-Ostrowski - Directress
I received my Bachelor Degree in History from York University and attended Sheridan College in the Early Childhood Montessori Program the following year. I began my experience at Northstar 11 years ago. My first year at Northstar was to complete a field placement. I enjoy the school's specific, nurturing atmosphere and most importantly the authentic Montessori teaching approach. I became a Montessori Teacher because teaching children carries a privilege and responsibility of working with young minds. It is rewarding to be part of their lives at a time where they begin to grow and seek knowledge and understanding of the world around them. I am a mother of two young children, a six year old girl who has just completed her Casa Program and a three year old boy who is very eager to follow in his sister's footsteps. Understanding how important the first school experience is for each child I want all my students to be able to learn and grow in a fun, nurturing, safe and loving environment. Being a part of the Casa 4 team and the Northstar community is rewarding and fullfiling. It's a pleasure to see the school's growth as its atmosphere remains authentic and true to its philosophy.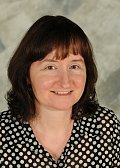 Ms. Fiona McLarnon - Directress
I attended Belfast College and Newtownabbey College in Northern Ireland where I graduated in Psychology, History and Political Science. The following year I completed the Montessori Program at the London Montessori Centre in Dublin, Ireland. My first teaching experience teaching was in Madrid, Spain. I worked in the Montessori field for 3 years in Canada prior to joining Northstar in September 2003. Looking back on my Elementary school years, I vividly remember my Grade 3 teacher. She always had a smile and encouraging words. Learning was always fun in her class. Having this experience wanted me to become a teacher and to create a similar experience in my classroom. I want to help students develop their abilities and to be able to provide them the best opportunities available to achieve their goals. Being at Northstar, students and families have support and access to many caring people all in one building. We are a team and working in a team provides invaluable support.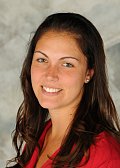 Ms. Tanya Resendes - Assistant
I am an Early Child Care Assistant, graduate of Everest College class of 2008. I have gained experience in working with children of various age groups by working at a child care centre for 5 years. I greatly enjoy working with children and being part of a team. I am excited to be working in the Casa 3 classroom and looking forward to meeting all of the students and parents. May this be the first of many memorable years to come.