Casa 3 Teachers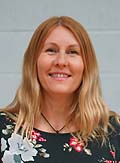 Mrs. Angel Scott - Directress
I attended a Liberal Studies program at Seneca College in 1997 and graduated with high honours. In 2002 I graduated from York University with a degree, both in English and History before I attended Sheridan College, where I received my Montessori Early Childhood Teacher Education program certification and was a Sheridan Scholar. Upon completion of my 1 year internship at Tall Pines School in Brampton I was blessed to begin my career at Northstar in September 2003.

I have two mature children who were my inspiration for becoming a teacher. I choose to be a Montessori teacher because of my love for children and desire to help all children reach their greatest potential. I believe the Montessori method provides me the best opportunity to accomplish that goal. I am at Northstar because it is an incredible school that is culturally diverse where everyone's differences are celebrated rather than merely acknowledged. It is truly a unique and wonderful community.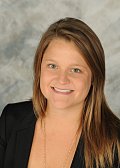 Ms. Kim Small - Directress
I was born in Durban, South Africa before moving to Canada with my family. I attended the University of Guelph where I received a Bachelor of Commerce degree with a major in Marketing Management, however my passion for children led me to learn and fall in love with the Montessori philosophy. I went on to attend the Foundation for Montessori Education in Toronto and earned my Montessori AMI diploma in Primary education. I have two years of teaching experience in a classroom, and am so looking forward to many years here at Northstar.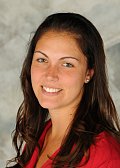 Ms. Tanya Resendes - Assistant
I am an Early Child Care Assistant, graduate of Everest College class of 2008. I have gained experience in working with children of various age groups by working at a child care centre for 5 years. I greatly enjoy working with children and being part of a team. I am excited to be working in the Casa 3 classroom and looking forward to meeting all of the students and parents. May this be the first of many memorable years to come.