Casa 2 Teachers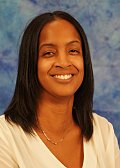 Mrs. Renee Stewart - Directress
I am a proud mother of two boys and have always had a love for young children. I graduated from the University of Windsor with a B.A. in Sociology. After graduating from university and working many years with the provincial government, I decided to follow my dream and become a teacher. In 2005, I joined the Early Childhood Montessori Program at Sheridan College. I did my placement at a Montessori school in Brampton, was hired after graduation and worked there for eight years. I am happy to be back at Northstar Montessori and look forward to another exciting year.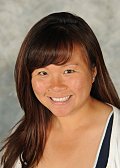 Mrs. Nhi Ly Cummings - Directress
I knew I wanted to work with children from the moment I stepped into one of my younger siblings' classroom as a volunteer. Teaching was an option but I also thought about child psychology or social work. Throughout high school and university, I continued to volunteer in classrooms and at church. I also tutored ESL and managed a tutoring centre for a couple of years. After graduating from York University, I decided that all the experiences I gained, I wanted to pursue teaching. I attempted to go down the public school road but by chance, I discovered the Montessori Program at Sheridan College. As I learned more about the program, I was intrigued by this unique approach to education. I did my practicum here at Northstar Montessori and graduated from the program in 2007. I am glad to have studied the program as I have learned a greater amount of knowledge in educating children. I hope to contribute in creating a peaceful community for everyone by aiding today's young children to become tomorrow's problem solvers. I am glad to be back at Northstar and look forward to many memorable moments.
(Currently on Maternity Leave)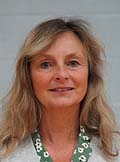 Mrs. Theresa Miller - Directress
I am a mother of four and I have enjoyed life in the Montessori world since 2005. I have graduated from Montessori Teacher's College but I have a professional background which includes Physical Education Specialist, Special Needs Educator, as well as a Casa Assistant. I am delighted to join the Northstar team as a Casa 2 co-teacher.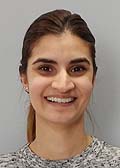 Ms. Raisah Khamis - Assistant
I graduated from the Early Childhood Education program from Sheridan college in 2015.
Before completing my ECE, I was an assistant for five years and worked with various age groups from toddlers to school-aged children, mostly in a Montessori setting. I always enjoy working with children and appreciate their company. I hope to continue on my education working with children by completing my Montessori teaching certificate. I am very excited to join the Northstar team and being a part of the Casa classrooms.
I look forward to working with the friendly staff, parents and students.