Casa 2 Teachers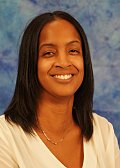 Mrs. Renee Stewart - Directress
I am a proud mother of two boys and have always had a love for young children. I graduated from the University of Windsor with a B.A. in Sociology. After graduating from university and working many years with the provincial government, I decided to follow my dream and become a teacher. In 2005, I joined the Early Childhood Montessori Program at Sheridan College. I did my placement at a Montessori school in Brampton, was hired after graduation and worked there for eight years. I am happy to be back at Northstar Montessori and look forward to another exciting year.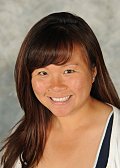 Mrs. Nhi Ly Cummings - Directress
I knew I wanted to work with children from the moment I stepped into one of my younger siblings' classroom as a volunteer. Teaching was an option but I also thought about child psychology or social work. Throughout high school and university, I continued to volunteer in classrooms and at church. I also tutored ESL and managed a tutoring centre for a couple of years. After graduating from York University, I decided that all the experiences I gained, I wanted to pursue teaching. I attempted to go down the public school road but by chance, I discovered the Montessori Program at Sheridan College. As I learned more about the program, I was intrigued by this unique approach to education. I did my practicum here at Northstar Montessori and graduated from the program in 2007. I am glad to have studied the program as I have learned a greater amount of knowledge in educating children. I hope to contribute in creating a peaceful community for everyone by aiding today's young children to become tomorrow's problem solvers. I am glad to be back at Northstar and look forward to many memorable moments.
(Currently on Maternity Leave)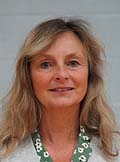 Mrs. Theresa Miller - Directress
I am a mother of four and I have enjoyed life in the Montessori world since 2005. I have graduated from Montessori Teacher's College but I have a professional background which includes Physical Education Specialist, Special Needs Educator, as well as a Casa Assistant. After being in Pre-Casa 1 for two years, I am delighted to join the team in Casa 2.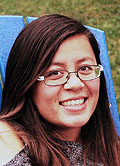 Ms. Jacquelyn Ranger - Assistant
I graduated from the Early Childhood Education (ECE) program at Sheridan College in 2015. I have always had a passion working with young children including those with exceptionalities. I realized early on in high school that ECE would be the right field of work for me. As such, I completed two co-op terms working as a kindergarten teaching assistant during high school.
After graduating from ECE at Sheridan, I had the opportunity to apply my skills throughout the past two years working with various age groups ranging from infants to preschoolers in a daycare environment while finishing my second diploma in Educational Support at Sheridan. To provide good quality education, care and support to young children, I realized that having the additional skills to assist students with intellectual, learning, sensory and/or physical disabilities would be an asset. This is the reason for my decision to further and complete my study in the Educational Support Program at Sheridan College in 2017.
I am excited to start my RECE role at Northstar and look forward to working with everyone. I would like to conclude with this statement, "Education is one of the most important tools an individual can have in life". Positive experiences for young students regardless of their abilities set the foundation for lifelong learning, behavior, health, and well-being.