Casa 1 Teachers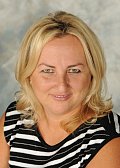 Mrs. Margaret Korzeb - Directress
I graduated from Sheridan College completing Early Childhood Education. I received my Montessori Certificate from Montessori Centre International completing Montessori Theory and Methodology. I also received an International Diploma from Montessori Centre International. I started working at Northstar Montessori in October 1999. I have three children, two sons and one daughter. Teaching is a special calling, and from a very young age, I wanted to be a teacher and my dream came true. I started my Early Childhood Education back in Poland and when I came to Canada I continued my studies to become a teacher. During my practice teaching in kindergarten, I saw some Montessori materials and how the children were working with them. How those little children learned to read and count, how they were so independent captured my attention and inspired me to explore Montessori. With help from the management of Northstar and my family, I was able to complete the International Montessori at St. Nicholas school. I enjoy being a teacher and watching the children work and how they develop from year to year. I enjoy helping them learn and build their social skills. Working at Northstar for many years has given me a nice, positive experience. I feel that my teaching position at Northstar helped me to grow professionally dealing with teachers, parents and students. It has also helped me to be more confident with making decisions and planning different activities for the students. I could not do this without wonderful co-teachers that are always supportive and helpful in all situations.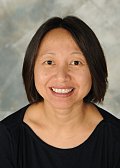 Mrs. Imee Beltran - Directress
I am Mrs. Beltran and I graduated from George Brown College with an Early Childhood Education Diploma in June, 1997. Soon after, I joined the Northstar team in 2001. I started in the classroom in Casa 1 with Mrs. Gosal as her assistant. After two years, I took the Children's House Assistant Course in 2003 where I learned a lot about Montessori and how truly amazing it is. Now, I am currently taking the Montessori Early Childhood Program at Toronto Montessori Institute and having an amazing learning experience. I have been part of Northstar Montessori for many years now and I am truly happy to be part of this amazing family. Thank you to my co-teachers Mrs. Korzeb and Ms. Luciani for welcoming me in Casa 1 with open arms. I am so lucky to be working with such talented people. I am thankful for the Administration for always being supportive and understanding throughout these years. I am looking forward to more wonderful times in Casa 1. It's just the beginning...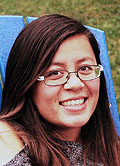 Ms. Jacquelyn Ranger - Assistant
I graduated from the Early Childhood Education (ECE) program at Sheridan College in 2015. I have always had a passion working with young children including those with exceptionalities. I realized early on in high school that ECE would be the right field of work for me. As such, I completed two co-op terms working as a kindergarten teaching assistant during high school.
After graduating from ECE at Sheridan, I had the opportunity to apply my skills throughout the past two years working with various age groups ranging from infants to preschoolers in a daycare environment while finishing my second diploma in Educational Support at Sheridan. To provide good quality education, care and support to young children, I realized that having the additional skills to assist students with intellectual, learning, sensory and/or physical disabilities would be an asset. This is the reason for my decision to further and complete my study in the Educational Support Program at Sheridan College in 2017.
I am excited to start my RECE role at Northstar and look forward to working with everyone. I would like to conclude with this statement, "Education is one of the most important tools an individual can have in life". Positive experiences for young students regardless of their abilities set the foundation for lifelong learning, behavior, health, and well-being.