The Art Of The Directress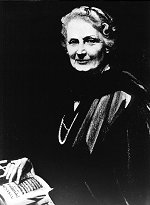 The Montessori Method respects the innate drive in each child that guides them instinctively to take hold of what they need most to learn at that given moment. Maria Montessori discovered that, if allowed to indulge this sensitive period, the child learns with greater enthusiasm and thoroughness. This unique feature of the Montessori school cannot be overstated - whereby each child is given the freedom to choose his activities as best befits his or her natural curiosity and corresponding to the special needs of his or her sensitive period of inner growth.
The special art of the directress is to respect each child's unique path of learning and growth, at the same time inspiring them to take in hand enough materials and activities that will provide the rich experiences necessary to form a balanced individual.
The Montessori Method
The Art of The Directress